College Confidential's "Dean," Sally Rubenstone, put together 25 of her best tips. So far, the "25 Tips from the Dean" eBook has helped more than 10K students choose a college, get in, and pay for it. Get your free copy:
http://goo.gl/9zDJTM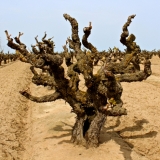 http://www.nwfdailynews.com/news/20170726/uf-named-best-college-in-florida-fsus-ranking-surprise

If local University of Florida alumni seem a little puffed up today, blame it on Schools.com. The online educational resource released its rankings of the best four-year colleges and universities in the state on Tuesday, and the Gators came out on top. In addition, the university earned the No. 5 spot on the nationwide list, beating out 1,649 colleges and universities across the country.

Graduates of the University of West Florida have a lot to be proud of, too. According to the Schools.com ranking, UWF came in fourth, beating out such powerhouses as the University of Central Florida, Florida Atlantic University, and — say it isn't so, Seminoles — Florida State University, which came it near the bottom of the list in ninth place.

According to a Schools.com press release, each school was scored on a 100-point scale using the most recent data available from government sources and based on metrics such as tuition and fees, number of degrees and certificates offered, flexibility, student services, student loan rates and rates of student graduation, retention and transfer.