We have changed the way we log in on College Confidential. Read more
here
.
Help w/ List: Amherst, Wellesley, Haverford, etc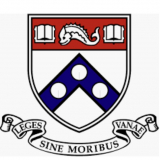 GoldPenn
159 replies
7 threads
Junior Member
I could really use some help adding colleges to D21's list and so I'm turning to all of you knowledgeable CC parents with hopes you'll have suggestions. We'd like to have a short, well-chosen list of schools to visit in order to allow her to get to know each one before deciding where to apply ED next fall.

The List (so far):
*Amherst (Big Reach)
Wellesley (Reach)
Haverford (Reach)
Grinnell (Reach/Match)
Bryn Mawr (Match)
Mt. Holyoke (Match)
I think we need more matches and a couple of safeties but am not sure?

The Criteria:
I've been tasked with finding small liberal arts colleges that:
•"are in cold states"
•have an ethnically diverse student body
•have a socioeconomically diverse student body because "I don't want to go to college with a bunch of rich, white kids."
•have a campus sustainability plan and "not something lame so they can pretend to be green."
•offer majors in at least one or more, of the following:
Peace & Conflict/Justice Studies
Environmental Studies (Policy
Concentration with few/no science
requirements)
Public Policy
And offers minor in Linguistics

Stats:
SAT: 1520 (800v, 720m)
GPA: 3.9 unweighted: (I believe weighted is 4.3)
Classes: all International Baccalaureate (mix of high level and standard)

Activities include:
Model U.N
Amnesty International (volunteer)
ACLU (member/volunteer)
American Sign Language (teach class)
Volunteers for clean lakes organization
Plays tennis

About Us:
Full-pay family
Kid has no hooks
From Nebraska

About D21:
Kind-hearted
Collaborative
Quietly confident
Emerges as leader in group work
Great communicator
Passionate environmentalist
Social justice warrior
Will watch sports if friends are on the team
Hangs out with friends but not a partier
No preference for rural vs urban setting

*Re Amherst:
•Concerned about using her one early decision opportunity on a school so selective. Any thoughts?
•It offers 3 out of 4 of her interest areas (the only one that does)
•it has by far the largest number of interesting courses, per D21, after comparing course selections of each college on list.
•It's incredibly diverse, both ethnically (41% white) and socioeconomically (57% receive aid; 23% Pell Grant)
•it has impressive campus sustainability efforts
•so far emerges as D's favorite, by a good margin, over her other choices.

Vetoed:
Hamilton: Despite offering Public Policy major (hard to find in liberal arts); it was deemed "too white" at 64%.

Many thanks for your comments and suggestions!

47 replies