We have changed the way we log in on College Confidential. Read more
here
.
Intended major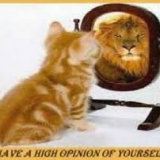 equality4all
160 replies
85 threads
Junior Member
Does it matter whether to list the 3 most intended majors on the application? I kind of have an intended major in either math, computer science, or theoretical physics, but I'm by no means completely decided on one thing to get a degree on.
Does listing all 3 intended majors as "undecided" make you look bad or have any effect (negative or positive) at all, or is it there just for curiosity?
FYI, on the 300-word essay about what areas I'm interested in I talked about why I like math, compsci and theoretical physics though. But I didn't specifically talk about my past experiences which they ask to talk about if I have an intended major, whereas for "undecided" option I just have to talk about the fields of study that I find interesting.
Thanks!
2 replies
This discussion has been closed.