GUEST STUDENT OF THE WEEK
:
AMALehigh
is a rising sophomore at Lehigh University, majoring in Finance. He answers questions about academics, networking, finance, Greek life, or Lehigh in general.
ASK HIM ANYTHING
!
Make sure to check out our
July Checklists
for
HS Juniors
and
HS Seniors
. Consult these quick resources to get you started on the process this month.
Speaking as a tea addict...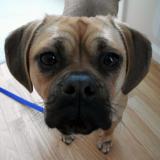 rosie416
88 replies
11 threads
Junior Member
Does Cornell allow you to have an electric teapot in your dorm room? I drink a LOT of tea and it would be good to know if I'll be able to keep that up in college. Not that it's a deal breaker, but it'd be nice to compile a list of schools that allow them and don't. Thanks a bunch!
5 replies
Post edited by rosie416 on
This discussion has been closed.