Colleges for the Jewish "B" student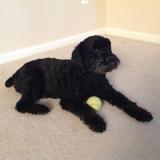 rockvillemom
6941 replies
183 threads
Registered User
Senior Member
I have been debating for a time about starting a thread such as this. On one hand, I want to make sure I have considered every college this should be on my son's list. On the other hand, every time this topic comes up there a lot of posters who criticize the need for such a thread. So, I make this request - if you are interested in this topic - have good ideas - please contribute. If you feel this type of thread is not necessary - then I guess there is no reason for you to post on it, right? (Said gently!)

So, for my "B" student - considering Elon, College of Charleston, James Madison and Muhlenberg. All have a reasonable number of Jewish students and an active Hillel.

Ithaca has been suggested - not sure that he wants to head that far north - but it is a maybe. Drew is another possibility - but it might be too small.

I also like things I have heard about Gettysburg and Susquehanna in general - but not as sure about the Jewish piece. These schools have Hillels, but their reported Jewish populations are under 100 students.

Considering Salisbury as our in-state super safety school - but have no data on number of Jewish students.

So, I'd love feedback from parents and students who are familiar with Jewish life and the Hillels at these schools. If I have overlooked some - please fill me in. We are trying to stay in the mid-Atlantic region and trying to aim for colleges larger than 2000 students and below 15,000. He might be a business/management/marketing major - but that is certainly not definite.
19248 replies
Post edited by rockvillemom on