GUEST STUDENT OF THE WEEK
:
AMALehigh
is a rising sophomore at Lehigh University, majoring in Finance. He answers questions about academics, networking, finance, Greek life, or Lehigh in general.
ASK HIM ANYTHING
!
Make sure to check out our
July Checklists
for
HS Juniors
and
HS Seniors
. Consult these quick resources to get you started on the process this month.
Would you leave another tip?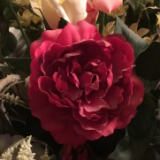 conmama
4966 replies
350 threads
Senior Member
I had my FR carpet cleaned less than 2 weeks ago. Actually half of my FR since I left all my furniture and Christmas tree in place. They did 2 runners also. The minimum to come out is $99 and that includes 3 rooms. It's owners operated and I gave a 20% tip, which I think was generous considering there wasn't much to do.

So after this holiday I have 3 stains I can't get out that are about 2.5 to 3 inches in diameter. I called and asked if they could remove them and I just had them out. He said the minimum is $99, but since he was just out he would charge me $50.

I don't feel like leaving a tip, would you?
17 replies
This discussion has been closed.