PARENTS4PARENTS
is a new initiative aimed at highlighting the vast expertise of our parents community while helping other parents better navigate the college admissions process.
aggies1989
is a UC alumnus and parent of two UC college kids.
ASK HIM ANYTHING
!
GUEST STUDENT OF THE WEEK
:
fintech3753
is a current student at the Wharton School. Majoring in finance, he is hoping to pursue a career at the intersection of finance and technology.
ASK HIM ANYTHING
!
Make sure to check out our
August Checklist
for
HS Seniors
. Consult these quick resources to get you started on the process this month.
Heat wave - what are your plans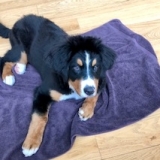 eyemamom
5428 replies
79 threads
Senior Member
Thank goodness it's supposed to cool off by Tuesday. It's too hot for man or beast out there. I think we're going to the movies this afternoon, I haven't gone to a movie theater in at least a year.
My dogs meanwhile will be kept inside except quick trips to go potty. I keep wishing there was an ice rink open for dogs!
I'd far rather be trapped inside during a blizzard than a heatwave.
98 replies
This discussion has been closed.