Kid's law school plan--advice welcome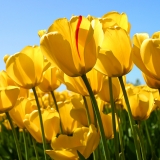 JMTmama
40 replies
5 threads
Registered User
Junior Member
Hello CC posters, I would like to check in to be sure my son is on the right track. He is a junior. 4.0 so far (and he hopes expects this will continue). He attends a middle of the road CSU (was accepted to better schools but chose to attend here in order to live at home and graduate debt free).

His plan is to apply to law school next year. He does not want to delay law school, has always wanted to be a lawyer and is very happy with the idea of being a K-JD. So while I know many are delaying law school in favor of some work experience that is not his plan (unless he can't get an acceptable LSAT score, in which case he would delay/retake/reapply)

He has been doing minimal LSAT prep as yet. But has taken some practice tests with scores in the 166-168 range.

He intends to study some over winter break and then much more intensely in the summer and take a prep course over the summer and take the July 2019 test. If he does not get a score in the 169+ range he will retake in September.

He will have nice LORs and less than average softs (debate with some success is about it).

He plans to do biglaw if he can get into a T13 school. If he can't he would like to get a good scholarship in order to have as little debt as possible. If no biglaw he would be happy as a PI/public defender on the west coast, preferably California.

He will need a scholarship and loans.

He plans to apply to: UC Berkeley, UCLA, UC Irvine, UC Davis, Cornell, Northwestern, USC, Michigan, UVA, Duke, Pepperdine, and Loyola Marymount.

I know without an actual LSAT score this is all just speculation but the score will come very close to the actual application period so I think it is good to plan ahead). What I am looking for is mainly confirmation he is on the right track and he is not overlooking something.

Is there something else he should be doing beyond maintaining his 4.0 at this point? Is this a reasonable list of schools assuming he gets an LSAT of above 169? Any other schools seem like good fits?

Also, in terms of LSAT prep, we don't live within driving distance to in person classes (thinking about Powerscore or Blueprint). Are the online versions of these courses a good plan/worth the money?

All advice very much appreciated!
52 replies
This discussion has been closed.