We have changed the way we log in on College Confidential. Read more
here
.
Value of summer camps (not those geared toward a specific college or university)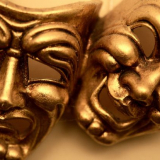 Twelfthman
136 replies
40 threads
Junior Member
The MT summer camps seem like great experiences on the one hand, but also come with a high opportunity cost on the other. For instance, you could apply this money toward private lessons and other targeted training immediately as well as applications and auditions very soon.

For parents who have done these camps, and who needed to take this opportunity cost into account, what would you point to as the critical benefits and experiences the camp offered that made this investment worthwhile? Knowing the specific camp and what your S / D got out of it is what I'm looking for.

As the title indicates, I understand that camps specific to college(s) and university(ies) program(s) offer a unique preview to a prospective school ... and I get that. How about the other summer MT programs and what they provide over other options?

Thanks in advance for your input!
9 replies
This discussion has been closed.