College Confidential stands united with African American students and their families against racial injustice and in pursuit of higher education and equality in America.
GUEST STUDENT OF THE WEEK
:
Zai Dawodu
overcame a low GPA to get into top schools like Northwestern or NYU. She'll be attending Northwestern to study Computer Science.
ASK HER ANYTHING
!
Make sure to check out our
June Checklists
for
HS Juniors
and
HS Seniors
. Consult these quick resources to get you started on the process this month.
International Studies Weinberg - Unique Qualities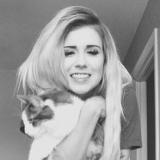 Someone007
160 replies
25 threads
Junior Member
Hello! I'm applying RD to NU, but I still can't get my supplemental essay right. If there are any current students or parents roaming the forums, could you tell me some unique qualities Weinberg college holds, or opportunities presented in the International Studies major? You'd be of great help!
1 replies
This discussion has been closed.