Northwestern and UChicago Visits in a Day?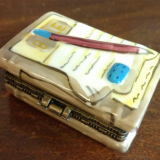 RedshoesMom
7 replies
1 threads
New Member
Hello all!

Is it possible to visit both Northwestern and UChicago in one day or is that crazy talk?

We'll have a car and the tentative schedule is: 9am at UChicago and NU at 1:30pm. (Thursday)

OR, we go a day later and start at NU at 9:45, then UC at 2pm. (Friday)

A quick Google map check says the drive between the two is about 45 min. (Plan an hour?)

Thanks!
10 replies
This discussion has been closed.