GUEST STUDENT OF THE WEEK
:
AMALehigh
is a rising sophomore at Lehigh University, majoring in Finance. He answers questions about academics, networking, finance, Greek life, or Lehigh in general.
ASK HIM ANYTHING
!
Make sure to check out our
July Checklists
for
HS Juniors
and
HS Seniors
. Consult these quick resources to get you started on the process this month.
Need advice on Cover Letter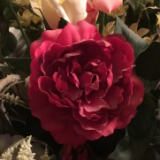 conmama
4965 replies
350 threads
Senior Member
I haven't been aggressive in finding a PT job, especially with the holidays. I scour the websites a couple times a week, but don't really see anything I'm interested in, nor are there a lot out there either. I'm an accountant / financial analyst with an MBA, but not a CPA. Anyway, there is one I would highly consider, 20 hours a week, professional firm and pays quite well on an hourly basis. They want an accountant/office manager/executive assistant....I think someone to handle all that type of stuff including payroll. One of the requirements, was to be highly proficient in Quickbooks...which I know nothing about. I'm assuming for payroll. I have no problems learning new software systems. It sounds as if they want someone to come in hitting the floor running....but who knows if they will find what they are looking for...the requirements seemed extensive.

I'm going ahead and throwing my hat in the ring. I want to address my lack of experience with this software head on. Not sure how I should word that...my talents normally don't lean towards writing. Plus..from looking at their website they seem like a fairly young company, the founder is only 40...many of them seem to be younger than that.

My age will probably be a stick against me, but if you look at my LinkedIn profile, I think I could pass for late 40's. But I need something for Quickbooks within the cover letter like " I understand you are interested in someone with extensive Quickbook experience, and I appreciate that. However, I feel my extensive experience in various accounting and financial roles in a fast paced environment would be a major benefit to your firm. Although there would be a learning curve with Quickbooks, I am open to taking a course, and have confidence I can pick it up quickly.

Any other suggestions of what to mention concerning this, or phrase it differently?
18 replies
This discussion has been closed.