PARENTS4PARENTS
is a new initiative aimed at highlighting the vast expertise of our parents community while helping other parents better navigate the college admissions process.
aggies1989
is a UC alumnus and parent of two UC college kids.
ASK HIM ANYTHING
!
GUEST STUDENT OF THE WEEK
:
fintech3753
is a current student at the Wharton School. Majoring in finance, he is hoping to pursue a career at the intersection of finance and technology.
ASK HIM ANYTHING
!
Make sure to check out our
August Checklist
for
HS Seniors
. Consult these quick resources to get you started on the process this month.
Your Minds Eye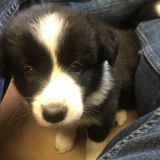 LeastComplicated
1100 replies
40 threads
Senior Member
I was browsing reddit last night and I learned about a strange condition. It's called aphantasia. A person with this condition lacks the ability to form or see images in his mind or imagination. All they see is blackness.

I tested myself, and I feel I'm lacking the ability to see much in my minds eye. What I see when I think of something is a very vague and brief image. Just a flash. And strangely, it's always to the left. I'm actually unsure if I'm really seeing it in my mind or just thinking about it non visually. I certainly don't see clear or detailed images.

What do you see in your mind?


52 replies
This discussion has been closed.