GUEST STUDENT OF THE WEEK
:
ski_racer
, a high-achiever in high school, was rejected by some of the elite schools she applied to. This rejection was the best thing that happened to her as she got to choose her own path. Learn how she fell in love with her safety school,
ASK HER ANYTHING
!
Make sure to check out our
August Checklist
for
HS Seniors
. Consult these quick resources to get you started on the process this month.
I've stoved one finger and hurt another.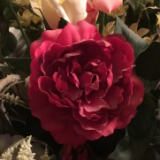 conmama
5004 replies
352 threads
Senior Member
Hoping someone chimes in! Last December as I was running around getting ready for the holidays, I tripped and caught myself on the door with my pinky. That hurt unbelievably! I went into the doctor about a couple months later when it wouldn't stopped hurting. It hurts when I push the entire finger towards the other fingers and when I push bend the knuckles and push it towards my palm. Doc said it wasn't broken, and to just do exercises. It's 7 months later and still hurts.

Then 3 weeks ago, I bent down with middle finger bent and "stoved it" at the big middle joint. It only hurts at that joint, but it hurts enough it tough to do things.

Should I just continue to take ibuprofen for awhile? The last time I went to a hand doctor for some soreness in the pads of my palms, they did some tests and it was $2,500! I was so mad! Would like to avoid a hand doc.
13 replies
This discussion has been closed.