GUEST STUDENT OF THE WEEK
:
ski_racer
, a high-achiever in high school, was rejected by some of the elite schools she applied to. This rejection was the best thing that happened to her as she got to choose her own path. Learn how she fell in love with her safety school,
ASK HER ANYTHING
!
Make sure to check out our
August Checklist
for
HS Seniors
. Consult these quick resources to get you started on the process this month.
It's so quiet here now!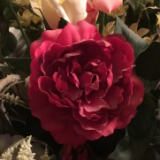 conmama
5004 replies
352 threads
Senior Member
It's sad. Is it because a lot of people use their phones and this format is not phone friendly? I did try once on my phone and it was ridiculous trying to find anything. I normally just use my iPad. It's still not easy being in here for an length of tI've due to the font, but it's definite crickets. I miss the lively topics, I still stop by a few times a day.
140 replies
This discussion has been closed.