We've updated the Topics page of our website to better organize and share our expert content. Read more about it
here
.
Do you keep up with new music and bands?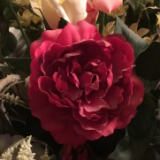 conmama
4191 replies
310 threads
Registered User
Senior Member
I don't. I only listen to music 50% of the time in the car, and it's typically older music channels. I never listen to it in the house. I really noticed this in the past 5 years. DH keeps up and I make travel pics to music. He'll pick out music for it and I'll love them. I never even heard of The Chainsmokers, for example, until 4 years ago. At the cottage, we tend to listen to the same CD's (another old thing), or ones my DH has burned.

I need to up my game, it makes me feel old.
55 replies