We have changed the way we log in on College Confidential. Read more
here
.
I'm tired of the stress of providing an idyllic Christmas.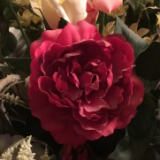 conmama
4541 replies
328 threads
Senior Member
My family doesn't get together anymore, all sorts of estrangements. I always had Xmas Eve at our house. The boys grew up with that until a few years back. They never saw their cousins much, and weren't close, but enjoyed the hubbub at the home during the day and evening.

The first Xmas without the get together was pretty sad, although I tried to make it jolly. I told DH we have to do something, make new traditions. So, for the past 3 years I've had a party with our friends and their families, about 12 parents and 13 late teens/20's. We've all known each other for years. It has been really fun, and something we all looked forward to.

This year, most of the families are traveling or have guests at their home, so it's been cancelled as of yesterday. I know my son (the one from the Thanksgiving thread), had told his GF he wasn't missing the party, as he loves it, and she told me. Younger son loves lots of activities. They are going to be SO bummed when they find out it's just the 4 of us. DH has a long face, too.

It's never been just the 4 of us. Here's the thing...it's fine with me. I told DH last night that we could go to a Winterlights show that is extremely popular and fairly new, then out to eat. He's frustrated and was complaining about the cost (please), and where we would go to dinner.

Anyway, I'm just tired of feeling guilty that I've cut off half of their family, and that I need to make up for it with fun, fun, fun. DH is just as bad like he's a kid wanting all the fun, too.

I can't deliver this year. We actually would have probably got us all out of town for a few days, but his mother announced she's coming.

Ok, just venting. Anybody else feel this way?
236 replies