GUEST STUDENT OF THE WEEK
:
Rohan
is a freshman at Dartmouth (and loves it) having gotten in ED for the Class of 2023. He's here to debunk myths regarding admissions and student life at his school.
ASK HIM ANYTHING
!
Make sure to check out our
May Checklists
for
HS Juniors
and
HS Seniors
. Consult these quick resources to get you started on the process this month.
Things to do before school starts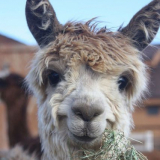 HappyCria
103 replies
3 threads
Junior Member
Found an old thread about this, then forgot its name... Feel free to add to the list!

1. Finish the school year successfully (important, do not skip!!!)
2. Learn how to do laundry (sooooo many threads on that if Wikihow doesn't help)
3. Figure out the mystery of time management
4. Think of all the escapades you'll do at BS (without breaking the rules, of course)
5. Plan out a study program for the summer (be prepared to prep!)
6. Make an extensive packing list, then cross out half of it (also many threads on that)
7. Plan all your courses (and maybe ECs)
8. For int. students - do all the visa stuff
9. Plan the dorm room decorations - and contemplate whether to bring that giant Halloween spider to hang on the door as a trophey
10. Browse all the threads on CC
12 replies
This discussion has been closed.