GUEST STUDENT OF THE WEEK
:
Rohan
is a freshman at Dartmouth (and loves it) having gotten in ED for the Class of 2023. He's here to debunk myths regarding admissions and student life at his school.
ASK HIM ANYTHING
!
Make sure to check out our
May Checklists
for
HS Juniors
and
HS Seniors
. Consult these quick resources to get you started on the process this month.
What are my chances?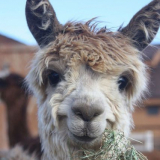 HappyCria
103 replies
3 threads
Junior Member
Hi everyone! I know that this will not affect my application, but I'm torn by doubts; so whoever has time, please chance my application. I'm a Russian female, currently living in Slovenia, and I'm applying to Exeter and Andover to repeat 9th grade. I don't require financial aid.

SSAT: 92nd percentile overall, 90% reading, aced the math, and completely botched verbal with 83%.

Grades: This year I have a 4.0, but last year I had a few B's here and there.

Courses: Modern World History, Literature I, German III, Algebra II, Writing I, and Physical Science (also PE, Drama, and Technology, but I doubt that they count).

Extracurriculars: Art, History Bee (made a school club to practice, team captain, they sometimes call me "the Maxim gun" because of my answering speed), Student Council (was vice president last year, lost elections for president this year, but still am an active member, we do lots of community service there, and I made lots of effort to raise school spirit). I also do a bunch of other ECs, but I didn't put them on my application because I felt like the three that I mentioned were something I'm actually interested in.

Awards: Second place individual and third place team competition in the European round of history bee, went to the International History Olympiad and got first place in Art History. First place in Central European History Bee, team and individual. Presidential award for academic excellence three years in a row, frequent Success Orientation awards. A bunch of awards on the regional round of World Scholar's Cup.

Essays: I think they turned out pretty good. For Exeter I wrote about losing student council elections and what I have learned, and also about creating a Knowledge Bowl team (unfortunately we didn't go). I used a LOT of imagery, and had an art history theme running through both of them. I'm not sure about the topics that I chose, though. For Andover, I wrote about observing the Bayeux tapestry and thinking thoughts about it, and how history is supposed to be learned through debate. Again, I tried my best to write it well, but I'm afraid that the admissions team will think that I'm too focused on art history. Also, my writing sample for Andover is about Candlemas Islands and my imaginary future as an ornithologist (i have absolutely no idea who I'm actually going to be).

Recommendations: I haven't read those, but I'm sure they are the best part of my application. The teachers that wrote them have known me for at least three years. My writing teacher also teaches history, and supervises student council, so she's seen the best of me, and once said that I'm her favorite student. My math teacher knows my curiosity and creativity, and he probably wrote about all the instances of having heated debates about imaginary numbers. My PE teacher knows me for 5 years, so I assume she wrote a very heartfelt and insightful recommendation.

Interviews: Both were great. For Exeter, I was prepared well, and focused on my quirky side, as well as my inclination to art history. The interviewer seemed very engaged in the conversation, especially when I was telling about my studies of Esperanto, and the one time I wanted to decorate a cake with a chocolate drawing of Darth Vader, but he turned out looking more like Yoda. I also asked some specific questions about the courses in the end, so I think I made a good impression. The interview in Andover was about the same, but I also talked about the poems I wrote besides everything else, so I could've made an impression of a more literature-inclined person. Both interviewers were really nice, but the one in Andover made it in more of a question-answer manner. Also, I did the interview for Andover two weeks after the due date, because I couldn't connect to the interviewer.

Strengths: everything mentioned above
Weaknesses: lack of legacy, no sports or instruments

Extra information: I come from a small international private school (100 people ages 3 to 18), so I had limited choice in courses and activities, but we're a very tight-knit community, and that definitely showed in my essays. Also, about a month after the due date at Exeter I wrote a letter about painting sets for numerous school plays, it was very detailed and portrayed my love for art history. I don't know if they will consider it, but i hope they will.
15 replies
This discussion has been closed.