GUEST STUDENT OF THE WEEK
:
ski_racer
, a high-achiever in high school, was rejected by some of the elite schools she applied to. This rejection was the best thing that happened to her as she got to choose her own path. Learn how she fell in love with her safety school,
ASK HER ANYTHING
!
Make sure to check out our
August Checklist
for
HS Seniors
. Consult these quick resources to get you started on the process this month.
Possible longer wait for engineering department scholarships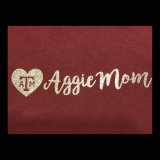 rvhappynow
192 replies
10 threads
Junior Member
We've heard different answers over the last couple of weeks, so I called the Engineering Department today to get an updated estimated time that the departmental scholarships would be given out for incoming freshmen. Over the phone today, I was told that the letters will go out (in the mail) and will be going out sometime in March, and possibly early April. If anyone has heard something different, I'd love to hear that this was wrong info. Haha!
18 replies
This discussion has been closed.