GUEST STUDENT OF THE WEEK
:
ski_racer
, a high-achiever in high school, was rejected by some of the elite schools she applied to. This rejection was the best thing that happened to her as she got to choose her own path. Learn how she fell in love with her safety school,
ASK HER ANYTHING
!
Make sure to check out our
August Checklist
for
HS Seniors
. Consult these quick resources to get you started on the process this month.
Get the Scoop on How Admission Officials View Applicants Who Have Transferred Multiple Times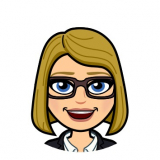 CCEdit_Torrey
36 replies
353 threads
Editor
This discussion has been closed.