GUEST STUDENT OF THE WEEK
:
AMALehigh
is a rising sophomore at Lehigh University, majoring in Finance. He answers questions about academics, networking, finance, Greek life, or Lehigh in general.
ASK HIM ANYTHING
!
Make sure to check out our
July Checklists
for
HS Juniors
and
HS Seniors
. Consult these quick resources to get you started on the process this month.
PLEASE READ: UC asks for unofficial transcripts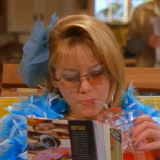 fullogiggles
69 replies
2 threads
Junior Member
So, I'm a California community college transfer student for fall 2019. I am finishing my IGETC this semester.

Several weeks ago I got an email from UC Davis asking for my winter intersession grades. I took 2 courses this winter to speed up my eligibility to transfer, but this was offered at a community college I don't regularly attend. I had 5 days to upload my transcripts, and did so the same day.

Today, I received an email from the UC portal, not a specific school, asking for my unofficial transcripts from the community college that I regularly attend. It only gave me 2 days to respond and I uploaded them today.

I have regularly checked my app and have been up to date with the TAU and other forums required, so I'm not sure why this was requested of me. Is this because I went to two different CCs? Am I a borderline admit? Simple verification check?

If anyone has any insight I would love to know!

I applied to: UCSD, UCLA, UCD, UCSC, and UCB/Cal

Other Stats: Average GPA at 3.79 (strong for certain majors I applied to) Average extracurriculars, Somewhat unique topics discussed in my essays.
9 replies
Post edited by Ohm888 on
This discussion has been closed.