GUEST STUDENT OF THE WEEK
:
ski_racer
, a high-achiever in high school, was rejected by some of the elite schools she applied to. This rejection was the best thing that happened to her as she got to choose her own path. Learn how she fell in love with her safety school,
ASK HER ANYTHING
!
Make sure to check out our
August Checklist
for
HS Seniors
. Consult these quick resources to get you started on the process this month.
UCAS/Oxford Predicted Grades!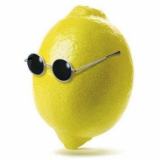 RightTwix
9 replies
4 threads
New Member
Hello!! I'm not sure how to enter predicted grades into my UCAS app? My teacher recommender is unable to predict my AP grades because she is not my AP teacher, and the application is not allowing me to enter other recommenders/ people?

Please help! The application is due in 3 days and I am very stressed!

-A very VERY confused American
5 replies
This discussion has been closed.