We've updated the Topics page of our website to better organize and share our expert content. Read more about it
here
.
UCD Animal Science Major program questions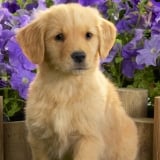 Gumbymom
27673 replies
152 threads
Forum Champion UC
Forum Champion
This discussion was moved from an unrelated dorm discussion. OP is
@Sirius_BlackLion
Has anyone attended UCD for an Animal Sciences or similar major? I'd love to hear about the program and would really appreciate any advice related to getting into UCD. Thanks!
3 replies