GUEST STUDENT OF THE WEEK
:
AMALehigh
is a rising sophomore at Lehigh University, majoring in Finance. He answers questions about academics, networking, finance, Greek life, or Lehigh in general.
ASK HIM ANYTHING
!
Make sure to check out our
July Checklists
for
HS Juniors
and
HS Seniors
. Consult these quick resources to get you started on the process this month.
USF - 20% Live on Campus?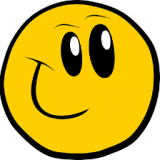 HappyNJOOS
135 replies
14 threads
Junior Member
My son and I toured last spring and really liked the campus and computer science program. The dorms were very nice (and spacious). The only turn off for him was data that suggested only ~20% of students live on campus. That may be fine for upperclassmen, but not freshman.

Does anybody have another point of view on this? Would love to hear about freshman experience..
7 replies
This discussion has been closed.