PARENTS4PARENTS
is a new initiative aimed at highlighting the vast expertise of our parents community while helping other parents better navigate the college admissions process.
aggies1989
is a UC alumnus and parent of two UC college kids.
ASK HIM ANYTHING
!
GUEST STUDENT OF THE WEEK
:
fintech3753
is a current student at the Wharton School. Majoring in finance, he is hoping to pursue a career at the intersection of finance and technology.
ASK HIM ANYTHING
!
Make sure to check out our
August Checklist
for
HS Seniors
. Consult these quick resources to get you started on the process this month.
He's IN!!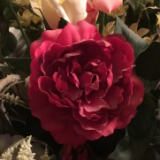 conmama
5005 replies
353 threads
Senior Member
Remember my freshman in the Bridge program that got caught with weed a month ago? They let him stay in the Bridge program, but we didn't know if the state Uni would let him matriculate in the spring. Well....he just got notified that he's been accepted AND he got a 3.8. This is a kid with ADD who has struggled his whole academic life....worked so hard. We are all just flying high right now! i hope he's learned his lesson and grateful for this 2nd chance.
33 replies
This discussion has been closed.