We have changed the way we log in on College Confidential. Read more
here
.
SATs and ACTs- How do colleges see them as?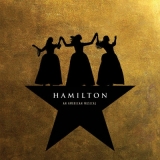 penngirlpending
529 replies
75 threads
Member
I know colleges require students to write in the bar code for the specific college to send them to.
So if you took SATs 3 times, do they look at each one, the first, or 2nd, or 3rd?
What if you did poorly on the first but 2300 on the 3rd? Would they not take you in because of the first SAT?

I'm confused. I'm only a freshman, but I would like to know how this works.
3 replies
This discussion has been closed.