PARENTS4PARENTS
is a new initiative aimed at highlighting the vast expertise of our parents community while helping other parents better navigate the college admissions process.
aggies1989
is a UC alumnus and parent of two UC college kids.
ASK HIM ANYTHING
!
GUEST STUDENT OF THE WEEK
:
fintech3753
is a current student at the Wharton School. Majoring in finance, he is hoping to pursue a career at the intersection of finance and technology.
ASK HIM ANYTHING
!
Make sure to check out our
August Checklist
for
HS Seniors
. Consult these quick resources to get you started on the process this month.
***UC BERKELEY CLASS OF 2023 DECISION THREAD (STATS ONLY)***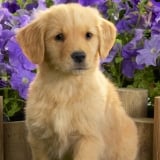 Gumbymom
Forum Champion UC
30740 replies
446 threads
Forum Champion
I know I am late for the Early admits but for the regular admits here you are.....
Please Post only Stats in this thread. For questions and discussions, please refer to the following thread:
https://talk.collegeconfidential.com/university-california-berkeley/2112225-uc-berkeley-2023-applicants-thread.html#latest
[aB][asize=4][acolor=#008000]Decision: Admitted[/color][/size][/b]
[aB][asize=4][acolor=#FFA500]Decision: Waitlisted[/color][/size][/b]
[aB][asize=4][acolor=#FF0000]Decision: Rejected[/color][/size][/b]
Merit scholarships awarded (if any):
Major (and division if applicable) applied to:
Academic stats:
Calculate your GPAs with
https://rogerhub.com/gpa-calculator-uc/
UC Unweighted GPA:
UC Capped Weighted GPA:
UC Fully Weighted GPA:
Eligibility in Local Context?:
Rank, percentile rank, or percentile range (if available):
Comments about course load (including senior year):
SAT (total and sections):
ACT (total and sections):
SAT Subject Tests (if any):
AP exams (scores in parentheses):
IB exams (score in parentheses):
Major Awards (USAMO, Intel etc.):
Subjective:
For the following, indicate level of recognition or award (e.g. local, state, national, international) and/or leadership roles:
Extracurriculars:
Job/Work Experience:
Volunteer/Community service:
Summer Activities:
Essays (topics, details):
Letters of recommendation:
Demographics
State (if domestic applicant):
Country (if international applicant):
High school type:
Gender:
Race/ethnicity:
Applied for need-based financial aid?:
Pell grant eligible?:
Maximum Pell grant (FAFSA EFC = $0)?:
Highest level of parent education:
Living with both, one, or no parents?:
Relation to alumni of college:
Reflection
Strengths:
Weaknesses:
Why you think you were accepted/waitlisted/rejected:
Where else were you accepted/waitlisted/rejected:
General Comments:
35 replies
Post edited by CCAdmin_Vic on
This discussion has been closed.