GUEST STUDENT OF THE WEEK
:
ski_racer
, a high-achiever in high school, was rejected by some of the elite schools she applied to. This rejection was the best thing that happened to her as she got to choose her own path. Learn how she fell in love with her safety school,
ASK HER ANYTHING
!
Make sure to check out our
August Checklist
for
HS Seniors
. Consult these quick resources to get you started on the process this month.
Heat wave - what are your plans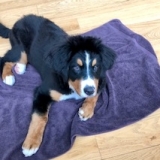 eyemamom
5428 replies
79 threads
Senior Member
Thank goodness it's supposed to cool off by Tuesday. It's too hot for man or beast out there. I think we're going to the movies this afternoon, I haven't gone to a movie theater in at least a year.
My dogs meanwhile will be kept inside except quick trips to go potty. I keep wishing there was an ice rink open for dogs!
I'd far rather be trapped inside during a blizzard than a heatwave.
98 replies
This discussion has been closed.