GUEST STUDENT OF THE WEEK
:
ski_racer
, a high-achiever in high school, was rejected by some of the elite schools she applied to. This rejection was the best thing that happened to her as she got to choose her own path. Learn how she fell in love with her safety school,
ASK HER ANYTHING
!
Make sure to check out our
August Checklist
for
HS Seniors
. Consult these quick resources to get you started on the process this month.
Northwestern and UChicago Visits in a Day?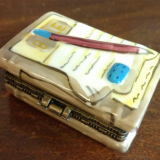 RedshoesMom
7 replies
1 threads
New Member
Hello all!

Is it possible to visit both Northwestern and UChicago in one day or is that crazy talk?

We'll have a car and the tentative schedule is: 9am at UChicago and NU at 1:30pm. (Thursday)

OR, we go a day later and start at NU at 9:45, then UC at 2pm. (Friday)

A quick Google map check says the drive between the two is about 45 min. (Plan an hour?)

Thanks!
10 replies
This discussion has been closed.